Interactive Flight Technologies
In-Flight Seat Tray Entertainment Console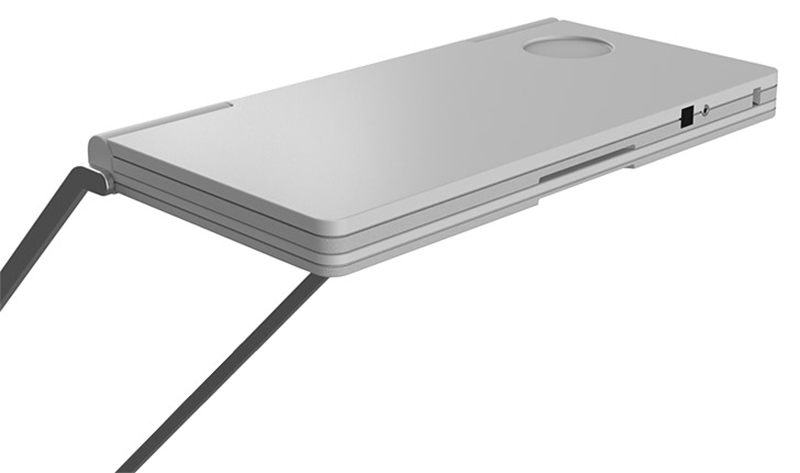 During the late 1990s in-flight video entertainment displays were just becoming popular for first class passengers. These devices provided personal on-demand entertainment like movies, music videos, video gaming, gambling and other entertainment forms. The most popular in-flight video entertainment displays were stored in the center console between the two seats, being deployed when in use.
Interactive Flight Technologies (IFT) was a manufacturer of in-flight entertainment solutions. The in-flight Interactive display seat tray integrates the display with the seat tray table. This design allowed the use of the interactive display when the tray was either in the stowed position or down in use. In addition, the design requires no modification to the form factors of a standard airline seat.
Initial deployment design concepts and final industrial design interactive seat tray display.