Polycom
OTX HD 300 Telepresence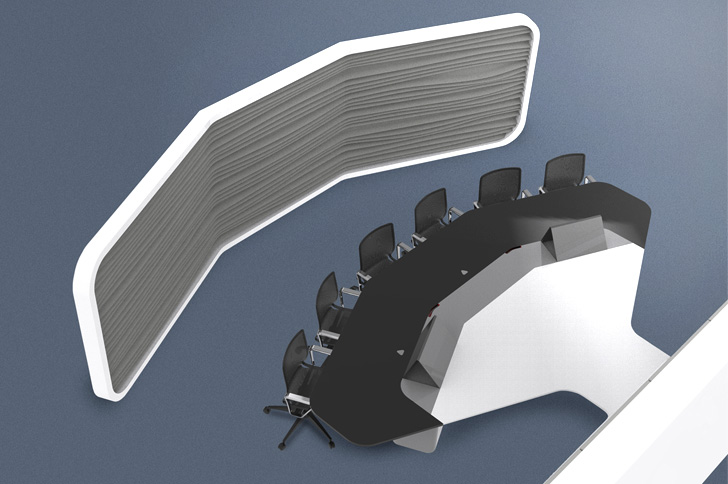 With the increasing price of fuel added to the time spent at airports, air travel has become more and more prohibitive for business meetings. Add to this the cost of hotels, car rentals, and food. Enter the Telepresense. A Telepresense allows companies to meet with customers and vendors from around the world in the comfort of their own conference room.
Polycom is a multinational corporation that provides enterprise communication systems.  The Open Telepresence Experience (OTX) 300 was Polycom introductory solution. The OTX 300 has three 21.5 inch tall display with three interactive touch screen displays. The seating capacity is ten, six screen facing plus four additional facing away.
Designing and development of the wall structure, the seismic brackets, the three-axis adjustable monitor mounts, the monitor bezel as well as the assembly instructions for the OTX-300.