Apple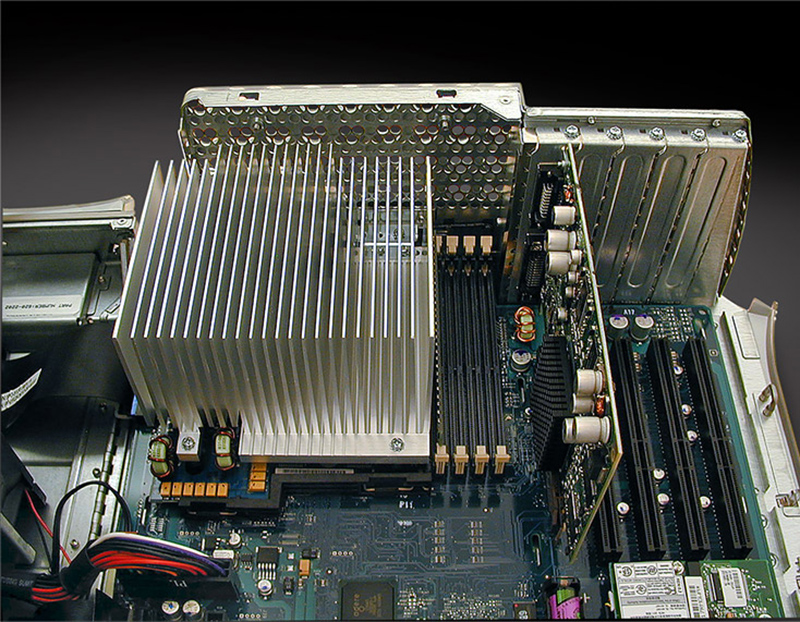 Apple is a manufacturer of personal technology products.
In 2002, Apple needed a new chassis for the Power Mac G4 that contained 3 hard drives, a DVDR, a CDRW, and two larger faster processors. The challenge was to design an efficient method of cooling the numerous components in a small space.
The cooling issue was solved in two fashions: fan location and larger intakes. Fans were placed locally adjacent to the hot components. In addition, the front sheet metal air intake was recessed in order that the air flow was through the front and bottom of the chassis.
Design and development of the front and rear chassis end caps, and the motherboard ECAD.