Brita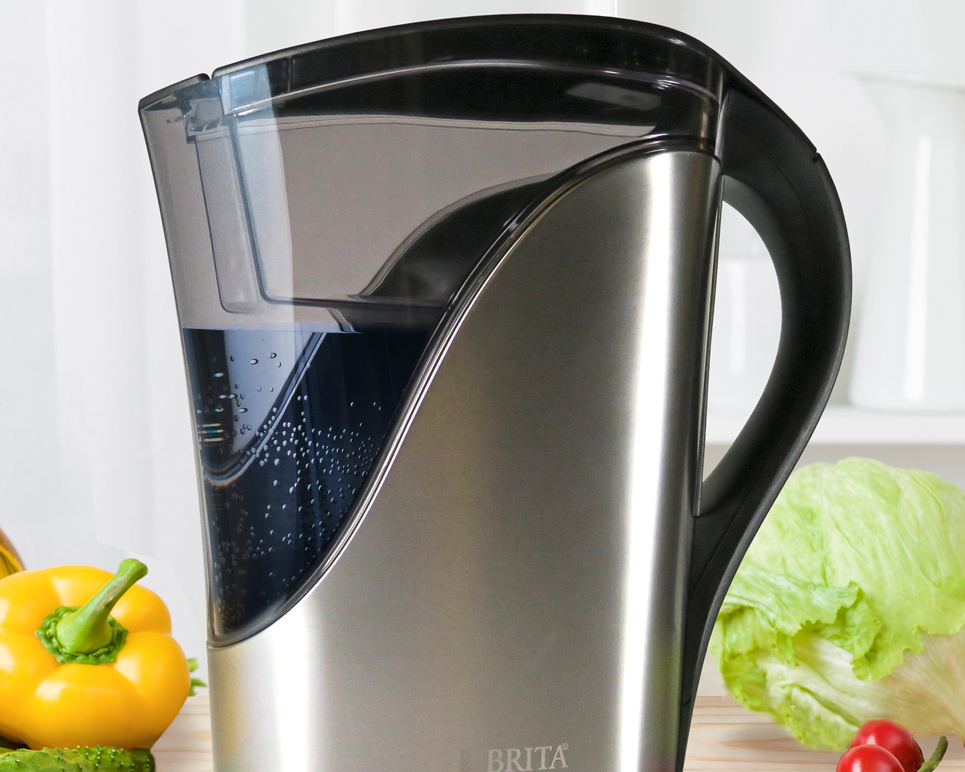 Gravity fed water filtration pitchers are a convenient inexpensive alternative to getting clean drinking water.
Clorox manufactures a number for filtration pitchers under the Brita brand. The Brita stainless steel pitcher is a multi-material pitcher that incorporates the union of transparent plastic to stainless steel.  It's improved ergonomic handle make the Brita stainless steel pitcher easier to lift and pour.
Initial concept development of applying various decorative feature on a pitcher.