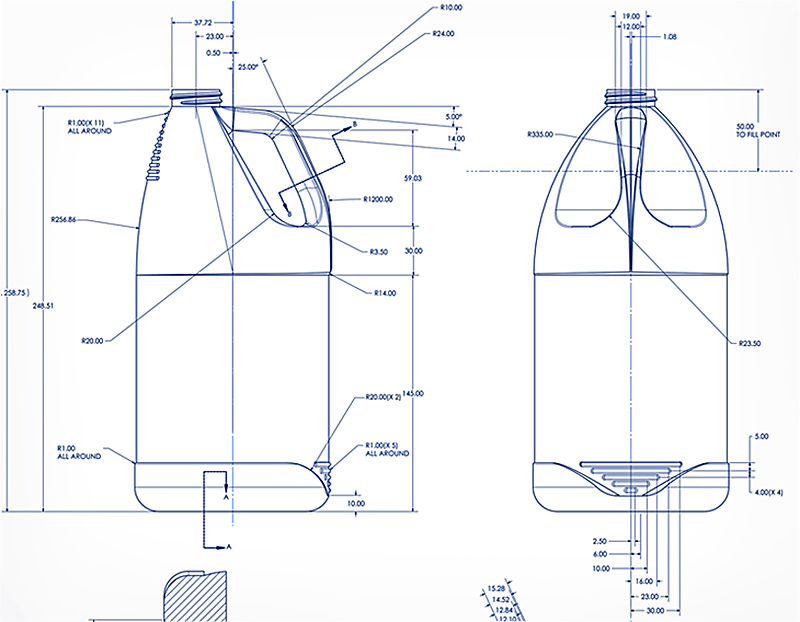 Generic bleach is supplied by almost every household retailer. These bleaches are sold with brand names like Target's Up and Up, Walgreen's Nice! and Walmart's Great Value. These retailers purchase bleach from wholesalers who use "off the shelf" bottles for the bleach.
Remundo De Fonte is a blow molder in Sao Paulo, Brazil. They supply bleach bottles that have an anti-glug feature. In addition, the stylistic cobra handle with the rib pattern adds a feeling of distinction.
Design and development of bleach bottle from sketches supplied by Remundo De Fonte's graphic designer.